Installation steps
---
---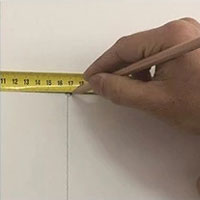 1.Ensure that wall surface is clean and dry. Mark wall by panel dimension for straight installation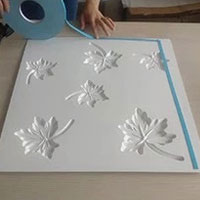 2.Paste double-sided tape on back of the panel (border and center areas). Or apply glue in same way.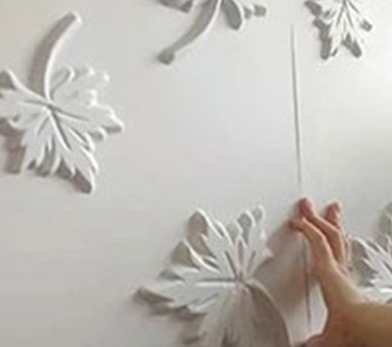 3.Paste the pieces on wall and align by following design pattern and marked lines. Press hard to ensure that pieces are intact firmly on wall.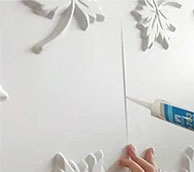 4.Fill the gap if necessary, by using white silicon glue. If you desire, color paint your 3D wall by using spray paint.