PRODUCT FEATURES
COMMENTS
waterproof spc flooring, spc flooring, pvc flooring
advantages:
Green environmental protection: 100% zero formaldehyde
Super wear-resistant: the wear-resistant transfer number is up to 10000 rotations
Fire retardant: floor level Bfl
Super waterproof: washable and clean
Suitable for a variety of pavement environment
Easy and quick installation of super lock pulling force
Impact resistance: comfortable feeling good
Super slide: stick water conditions. More astringent
Acid and alkali corrosion: no heavy metal components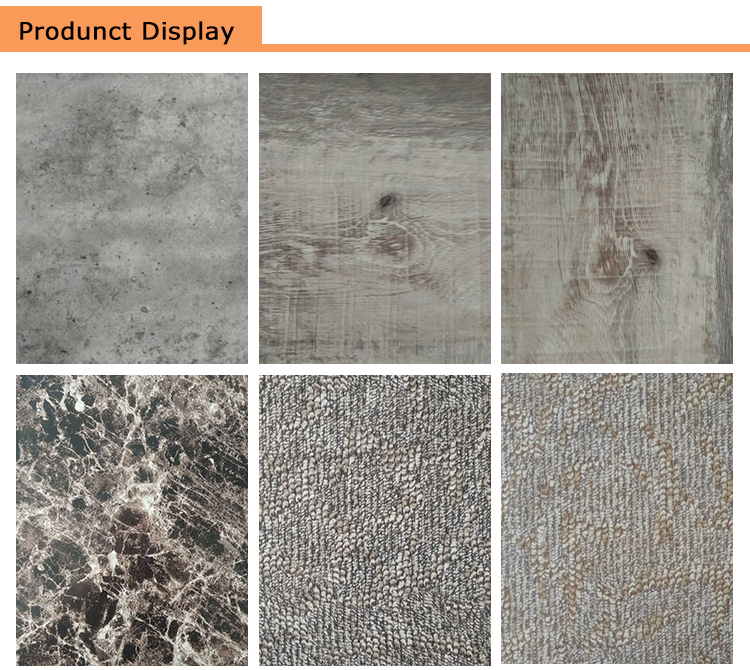 pvc vinyl floor sheet, office pvc floor, malaysia pvc floor, pvc floor in indonesia, click lock pvc floor tile
SPC floor is made of calcium powder as the main raw material, extruded by high temperature plasticizing, four roll calender, hot compress, color film decorative layer and wear resistant layer, and water cooled UV spray paint production line. It does not contain heavy metal formaldehyde and harmful substances. It is an environmentally friendly floor with 100% formaldehyde free.