simple 3d wall panels decorative
PRODUCT FEATURES
COMMENTS
3d wall panels decorative, simple 3d pvc wall panels, wall panel, 3d panel
3d wall panels is the unique product, it is the branded with several Invention patent and copyright , also has the intellectual property.3d board /3d wall panels has been widely used for interior wall decoration and the public wall decoration.Until now 3d board /3d wall panels has been exporting to more than 93 countries and areas, gained recognition from all our clients for our best service and quantity. New design 3d wall, we promote 6 new designs 3d wall panels each year. Decorating your house with embossed 3d wall tiles will be different from the others and will be unique.3d board is proprietary and branded product, used for the interior wall decoration. We are the inventor and manufacturer of 3d board.These 3d wall coverings was used for living rooms, dining rooms, bedroom, kitchens and more residential or commercial walls. They all look fashionable, unusual and creative.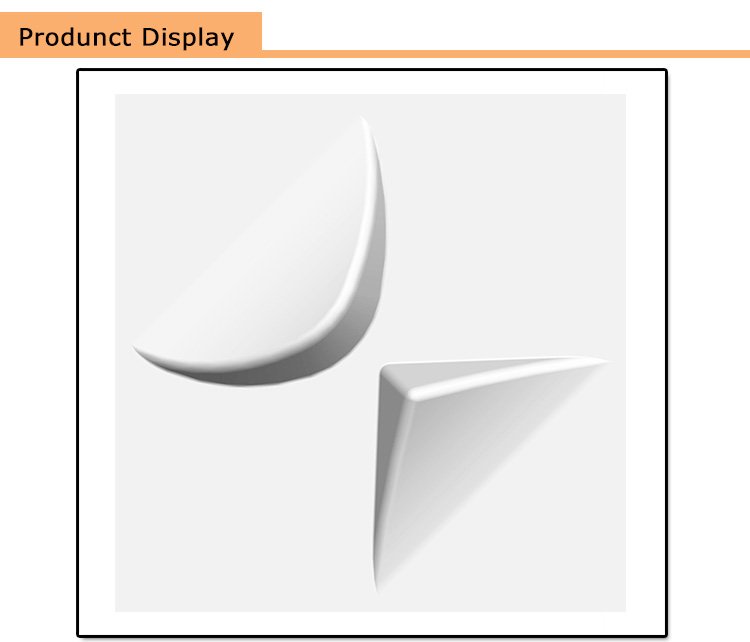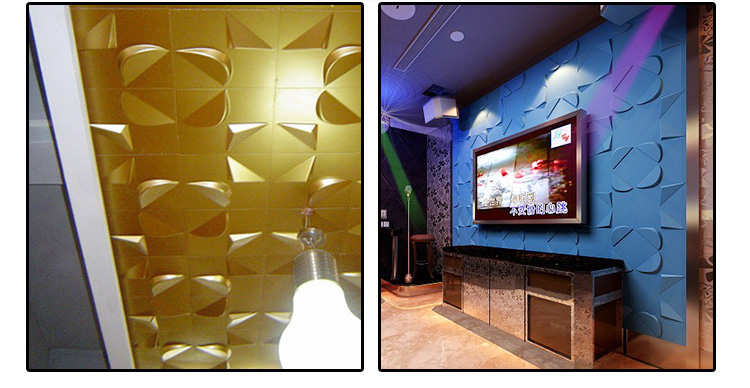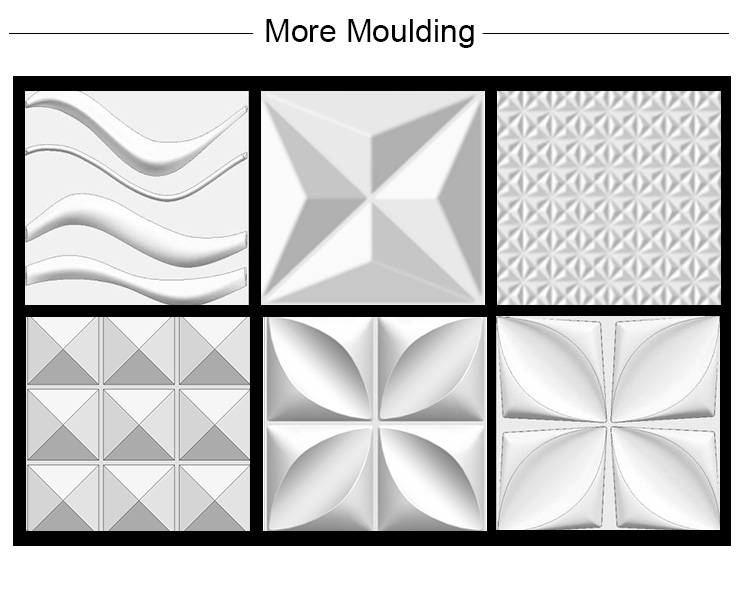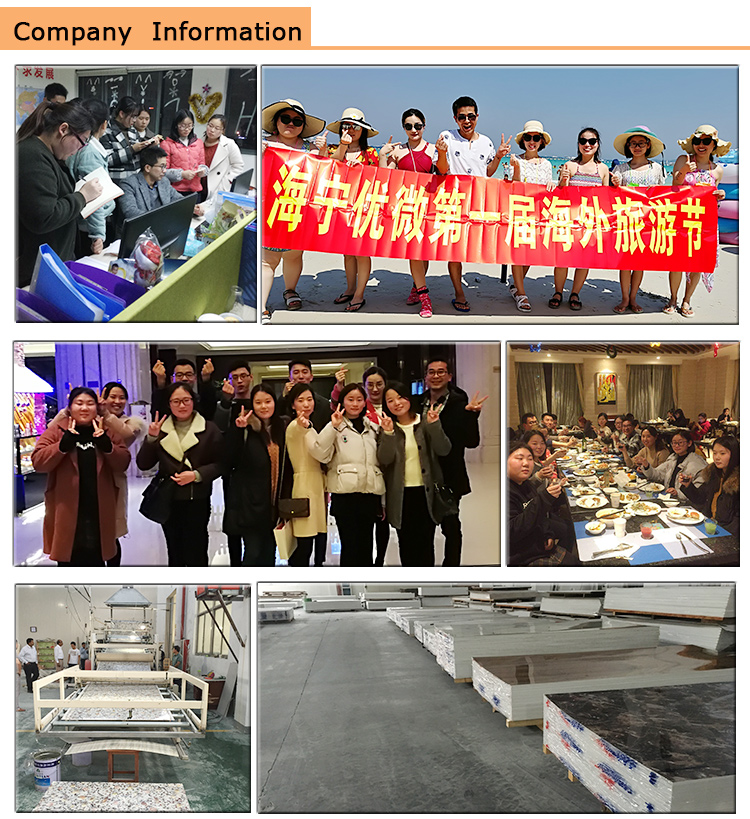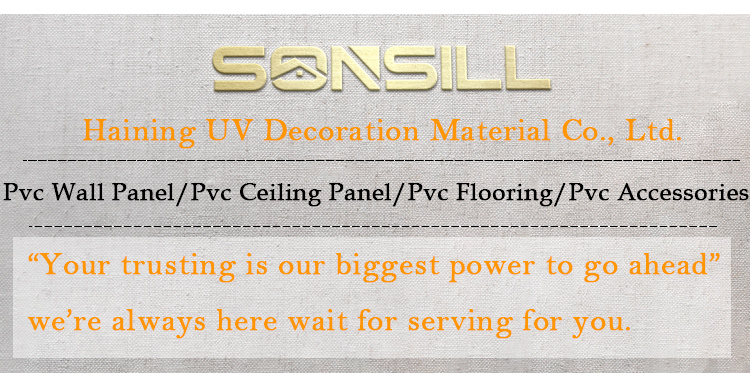 3d wall panels decorative, simple 3d pvc wall panels, wall panel, 3d panel
1.Products Appearance:excellent 3d embossed effect.
2.Size:300mm(L)X300mm(W)/piece,500mm(L)X500mm(W)/piece.Or customized size supported.
3.Thickness:1.0mm(widely used),1.2mm-1.5mm(uncommonly used) .
4.Material:made of high quality building plastic.
5.Color:natural color is white also can be painted any color according to your demands.
6.Designs:rich popular designs are available.Or customized design supported.
7.Elegance,light weight(less than 1.4kg/square meter),fireproof,eco-friendly,waterproof,washable,moisture-proof.
8.Easy to install,DIY is ok.Just stick the panel on the wall by glue.
9.Packing:netrual cartons or as your request.
10:Container loading:commonly 5000square meter/20gp,9000square meter/40gp.
Feature:
1) Eco-friendly
2) Original color, paintable
3) Light weight & easy installation
4) It is three Dimensional relief, simple and fashionable
5) DIY what every you want